"The Great Gatsby" Review
Synopsis: An aspiring bond broker, Nick Carraway (Tobey Maguire) befriends his wealthy yet mysterious neighbor, Jay Gatsby (Leonardo DiCaprio)…only to learn his hidden intentions for Nick's cousin, Daisy (Carey Mulligan) may bring about their ultimate demise.
Theme: Reaching towards the past will bring about your downfall.
This is a tough film to review because it tries to do so much in one project. It wants to be a Period piece, a musical and cutting-age music video at the same time. As a film, the movie was decent. Every actor brought his and her A-game but they were nothing more than "Movable Props". That's not exactly a bad thing…reason being…
…Just let me back up.
I'm sure you heard Jay-Z did the music for this film. Now, this is a big deal and will make sense as you watch. Each frame was like it's own visual music experience. You have today's biggest faces (Leonardo DiCaprio, Tobey Maguire, Joel Edgerton, Carey Mulligan, ect) set before a 20's backdrop accompanied by today's biggest artists (Beyonce, Lana Del Rey, Andre 3000, Jay-Z, Kanye West, ect) played underneath the scenes w/ 20's-esque instruments. This sounds like a great idea but in all honesty, it took away from the overall film. Each frame looked BEAUTIFUL with the music to match but that made you focus only on the frame at hand and not the film in its entirety.
This was troubling for me because that means the film didn't work, right?
Wrong.
The project worked but not as a "standard film". 
***Side Note: Keep this film on your "Oscar Watch"….but not for Leonardo DiCaprio, sadly. The film will be nominated for "Best Makeup and Hairstyling" & "Best Costume Design". Maybe "Best Cinematography" "Best Production Design" & "Best Visual Effects"…if the voters actually see the film in 3D. Doubt they will though.***
I have a thought I'm going to run by you all…just a thought.
When Kanye West did the video for "Power", he said he wanted it to be more of a "moving painting" so as the video played more and more of the background was revealed. That allowed each visual to match the feel (rather than the story) of the song. So instead of having the video add to the song, the song added to the video….Almost making the visual experience more important than the story itself. I feel like "The Great Gatsby" was done in the same fashion. (in fact, that kind of explains why "The Great Gatsby's" opening & closing credits moved into the frame revealing more and more background (3D version) like in Kanye's "Power" video"…)
***"The Great Gatsby's" opening***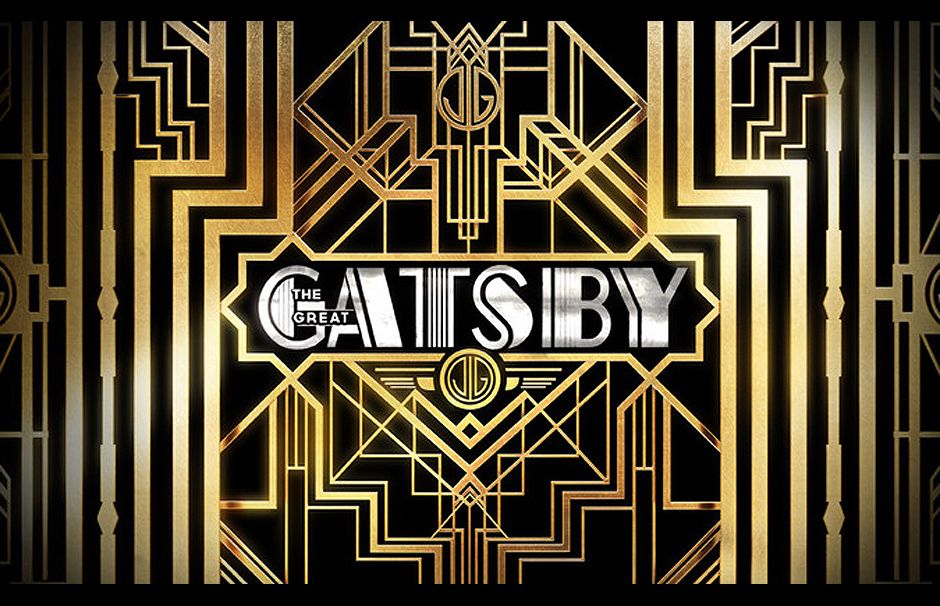 ***Frame from Kanye West's "Power"***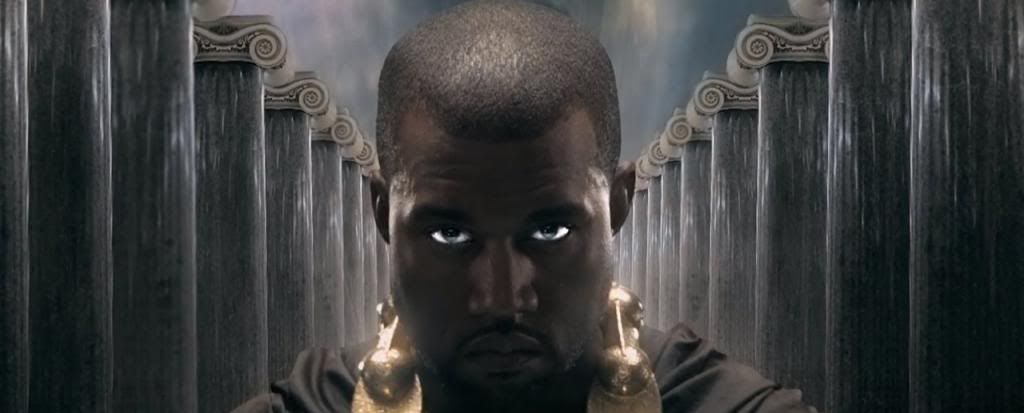 Again, that was only a thought and probably a terrible one at that….
The filmmaker, Baz Luhrmann, was given a chance to take people on a visual ride of the 20's so that became the focus and not the story itself. 
Basically, if you look at "The Great Gatsby" as an experimental moving painting, the project is genius. At the same time, if you look at "The Great Gatsby" as just a film, it's decent at best…which is like failing in my eyes (given the cast and crew behind this movie)
"The Great Gatsby" was a wonderful 3D experience. So if you only want to see it for the visuals, watch it at the theater in 3D. If you want see it for the story aspect, just rent it at home.